Logitech's Revue Google TV box is now available for pre-order for $299, revealing a host of new features—HD calling, a wide array of controls, myriad apps, and—if you order today, it'll arrive by the end of the month.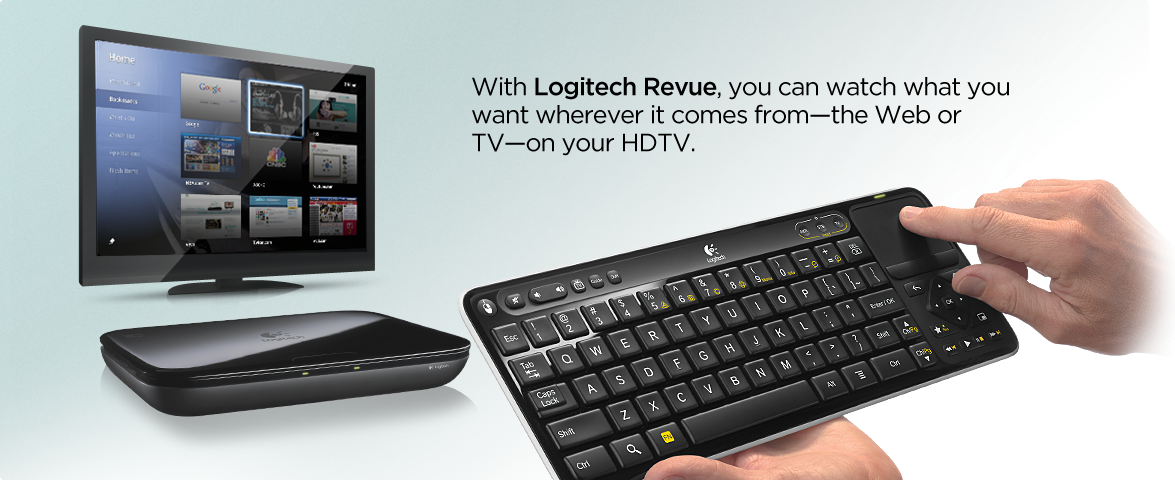 What's Inside
We now know the full extent of the box's hardware capabilities:
• HDMI 1.3 with 1080p, 60fps output
• 2 USB ports (allowing for added local Google TV storage)
• 802.11a/b/g/n wireless connectivity
• Integrated support for the Logitech Harmony remote
• SPDIF audio out
• Ethernet connectivity
How Much It Costs
The Revue box itself plus the keyboard is priced at $300, the mini controller at $130, and the smartphone apps are already available for free. (If you need another keyboard, it's $100.) The TV cam is pricey, no doubt, at $150. The Revue setup will be available for preorder from Best Buy and Amazon, shipping this month.